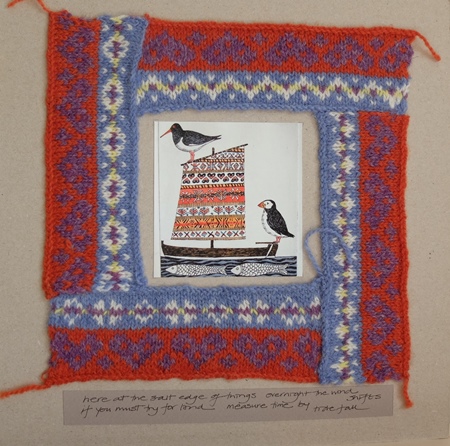 fair isle boat framework [text, image, hand-knitting]
'FOLD IN THE LAND - AND THE SEA!' at WOOLFEST 2019 28 &29 June. I will be at Mitchell's Lakeland Livestock Centre, Cockermouth, on stall K250 showing recent Frameworks & Cushions.
After SPRING FLING 2019 in the gallery at Eskdalemuir Community Hub, an exhibition of new work will continue there until 30 June.